15 mars 2010
3 days ago, I witnessed a brand new way of spending your time in a bathroom, or rather in a bathtub , as I attended the premiere of « Soap », an acrobatic show, currently playing in Riverside Studios (wich are luckily enough 20 mns walk from my place)
The show lasts two good hours, is really very funny, and also very sexy, I'm thinking of course of the male members wich are a delight to watch i must say, The female members of the troup are wonderful also, very graceful and impressive, There are 6 bathtubs on the scene where dancers perform in and show their abilities.
The show is mixing acrobatics with comedy, cut in skits with a really good « soundtrack » if I may say so, from classical music to more modern like Radiohead or the Beatles for instance, All songs adapted versions of the well known «Splish Splash » to match the theme of this soap event.
Every dancer has a solo moment where they show what their different skills are, I enjoyed one of the girls very much, juggling with her feet and making them come alive as is they were hands, There is also an opera singer that performs all the musical bits in the top bathtub, and the funny part is held by a very naive and very cute « geeky style » girl that lightens the show with her appearances.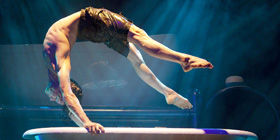 The acrobats are impressive and often very dangerous, as some dancers perform in a bathtub full of water, splashing the audience on the way, with blue electric light, rock n' roll music, I was really overwhelmed by this performance in particular and a bit moved too,as the movements are very beautiful and carefully choregraphed.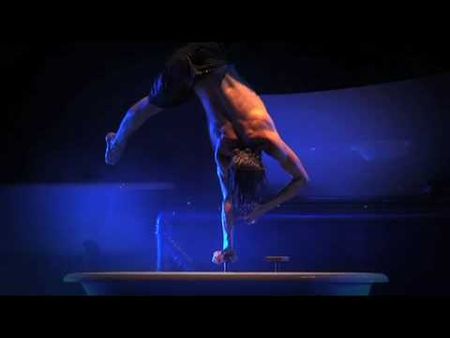 Well, a very inspiring, funny, sexy, and uplifting performance where i really spent a wonderful evening, A must see as far as I'm concerned.
I found a little video on the web, this is the show that took place in Berlin. With different performers, but you get the general idea. Check it out!!
Commentaires sur Soap !!!